Here is the plan of the campsite (not contractual) to allow you to visualize our cottages, pitches and infrastructures.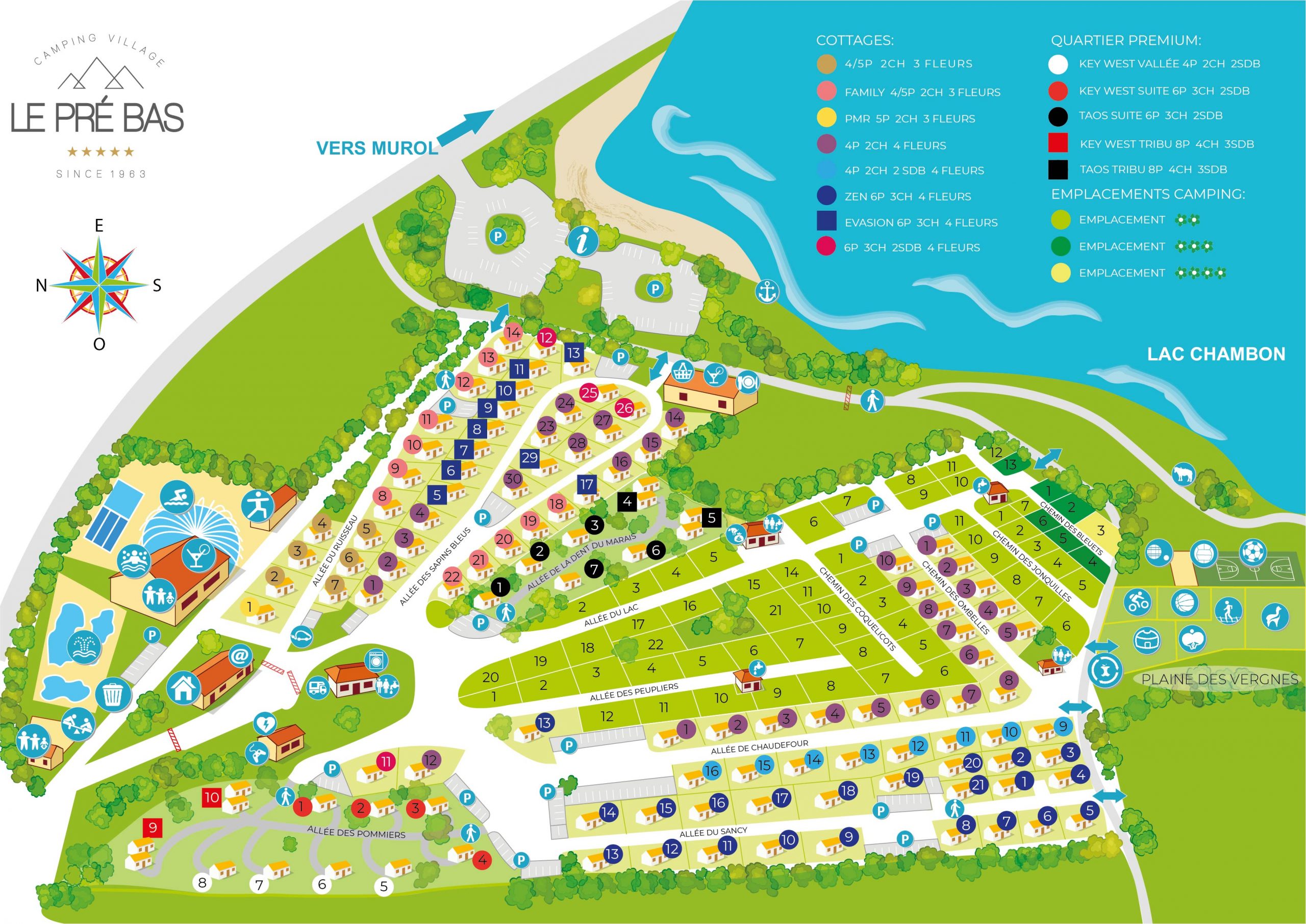 You want to block a particular number, to choose several locations or cottages side by side, it is possible! *
A fee of € 40 applies, so you can be sure that you are in the accommodation of YOUR choice.
* Subject to availability.
Information: During the summer, in July and August, the 6-person 3-bedroom 4-flower cottage (in blue) comes in two offers, Zen or Evasion. To help you discover the plan, here is some information to help you:
ZEN offer (Spa offered for all people over 16): Allée du Sancy
Evasion offer (2 free nautical activities): Allée des Sapins Bleus