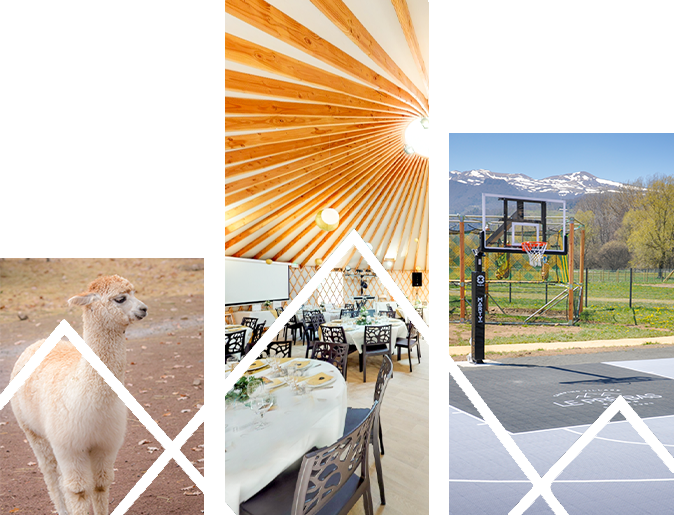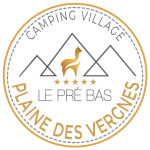 7,000m² of land dedicated to games and entertainment, that's a dream, isn't it? The Le Pré Bas campsite has done it! Head to the plain of Vergnes, between the shores of Lake Chambon and the campsite, reserved exclusively for holidaymakers on the campsite!
You won't have time to get bored!
Pump track circuit
At the heart of our new "Yelloh! Plaine des Vergnes" park, our 75-meter pumptrack is appearing, thrills guaranteed! So don't forget your mountain bike, BMX, skateboard, scooter, rollerblades, longboard, etc…
Access reserved for practitioners from 8 years old and under the supervision and responsibility of parents. We strongly recommend the use of personal protective equipment (helmet, elbow pads, knee pads, etc.)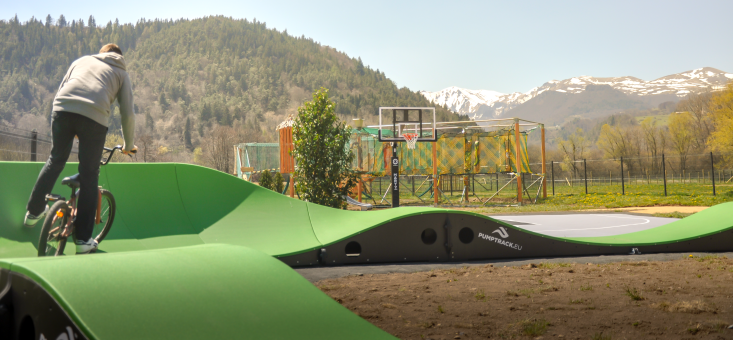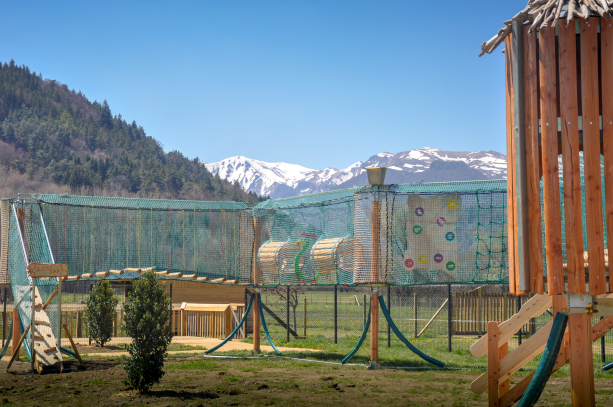 The Cross-Park
A 35-meter-long agility course that will delight little adventurers!
Completely secure and just for children between 4 and 13 years old. Succession of platforms, suspension bridges, hut perched with trampoline, slide…
Access remains under the responsibility and supervision of an accompanying adult
3×3 basketball court
No more excuses to share a good sporting moment! Our brand new basketball court is coming to the campsite, 3×3 is a style of game that is played at the Olympic Games with the particularity of having a single basket and two teams of 3 players.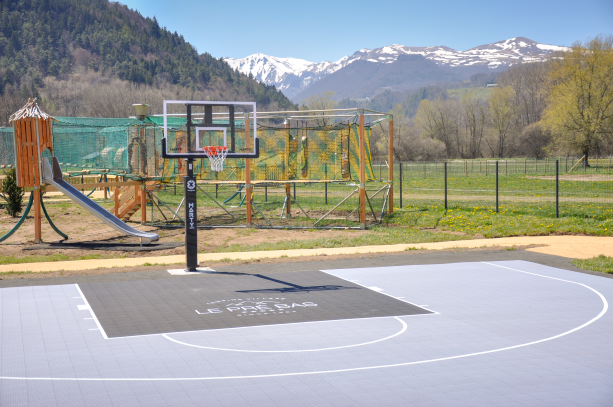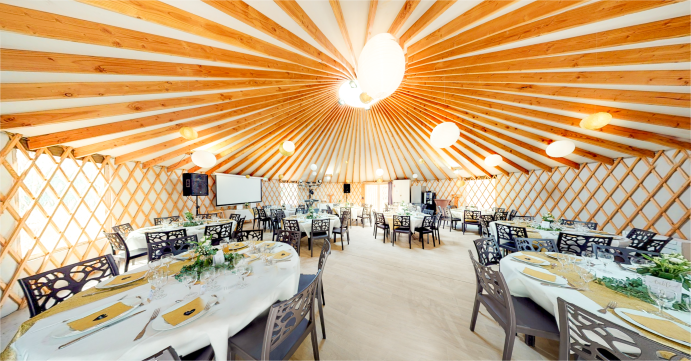 The yurt
A 100m² yurt that will be able to welcome you for our activities, fitness, yoga, children's clubs, weddings, seminars, etc…!
A "made in France" and ecological yurt at the foot of the Sancy mountains.
Multi-sport courts
During your stay you can enjoy our football pitch, volleyball, pétanque and ping pong tables.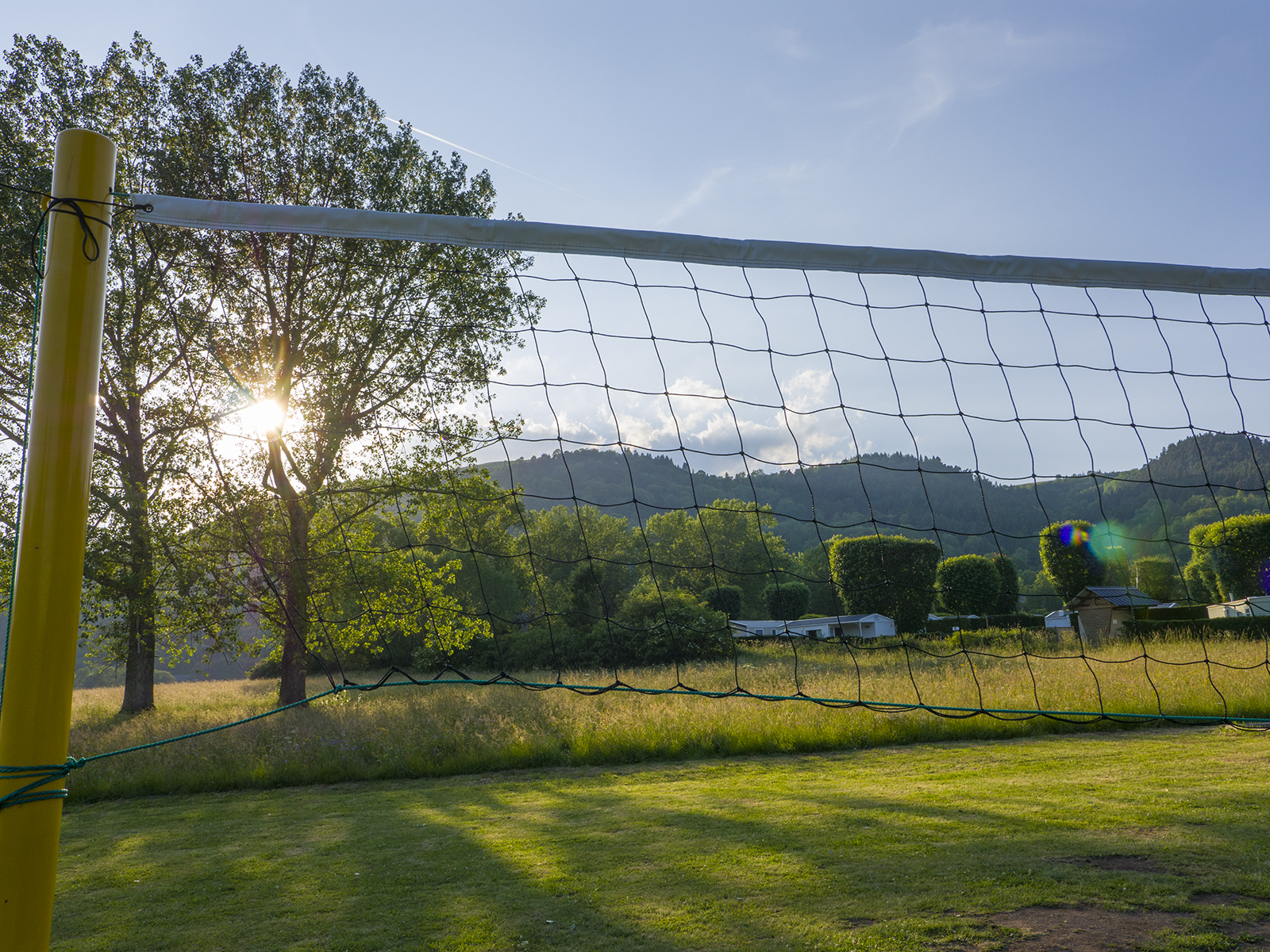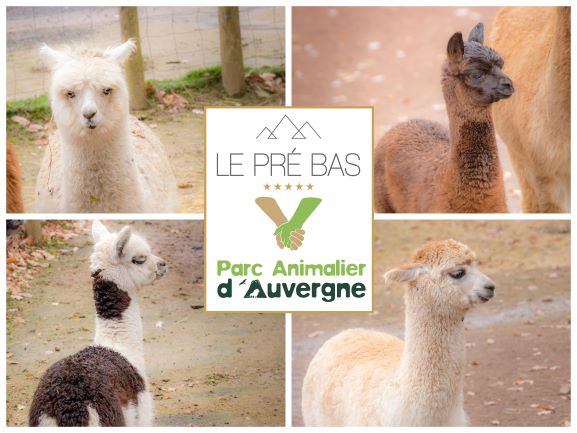 The alpacas
We have the greatest pleasure to announce that from this year we welcome 4 little alpacas in an area specifically created for their well-being at the campsite! A commitment carried out hand in hand with the Animal Park of Auvergne, bringing us its know-how for this beautiful educational project.
So here is 🦙 POULPE 🦙 PIERRETTE 🦙 PERCEVAL 🦙 and CLOVIS ! A quartet of sweetness and calm with a natural affinity for children.
The Colibri Project
We are happy to announce that we are engaged in the Amur leopard protection project in the Russian Far East. With La Passerelle Conservation and the Parc Animalier d'Auvergne, this project contributes to the fight against poaching, the education and awareness of local communities, the monitoring of wildlife trade and scientific research on these species…
Because we can all be actors in the world of tomorrow!