Treat yourself to a few moments of relaxation at the Family Centre spa. This time spent relaxing will only make your holiday at Yelloh! Village Le Pré Bas that little bit more special.
WELLNESS AREA : SPA, SAUNA, HAMMAM & BALNEO
Open to those over the age of 16, the spa area is made up of everything you need to enjoy or share a highly fulfilling experience: spa, sauna and hammam.
Your host will know how to accompany this special time with a drink to enjoy while sunbathing.
• OFFER •
Depending on your accommodation and the dates of your stay, some packages offer free access to the spa, so don't hesitate to ask.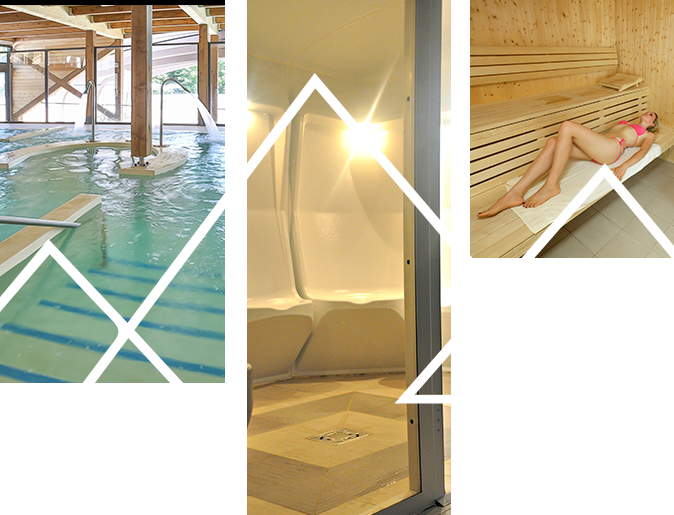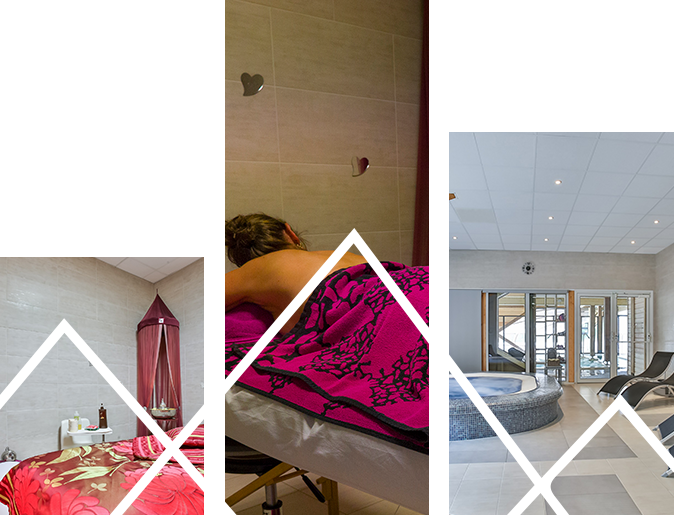 TREATMENTS AND MODELLING
Feel like prolonging the moment? Leave it to our experienced practitioners, who are here to help you relax. A candle or hot stone mOodelling, or even an Ayurvedic modelling; it will be up to you to choose the treatment that suits you best.
Holidays are also an opportunity to take the time to take care of yourself. At Yelloh! Village Le Pré Bas, we also offer a wide range of treatments: hairdressing, epilation, facials and more. And there's something for all the family!
SOINS ET MODELAGES
Envie de prolonger l'instant ? Ce sera entre les mains de nos praticiennes expérimentées que nous vous proposons de vous laisser aller. Modelage à la bougie, ou aux pierres chaudes, ou bien encore un modelage ayurvédique, ce sera à vous de choisir le soin qu'il vous convient.
Les vacances sont aussi l'occasion de prendre le temps de s'occuper de soi. Au Yelloh ! Village Le Pré Bas, nous vous proposons également une vaste carte de soins : Coiffure, épilation, soins du visage,… Et il y en a pour toute la famille !